USA & Canada +1 (866) 727-8376 International +1 (949) 261-1920
USA & Canada (866) 727-8376 International +1 (949) 261-1920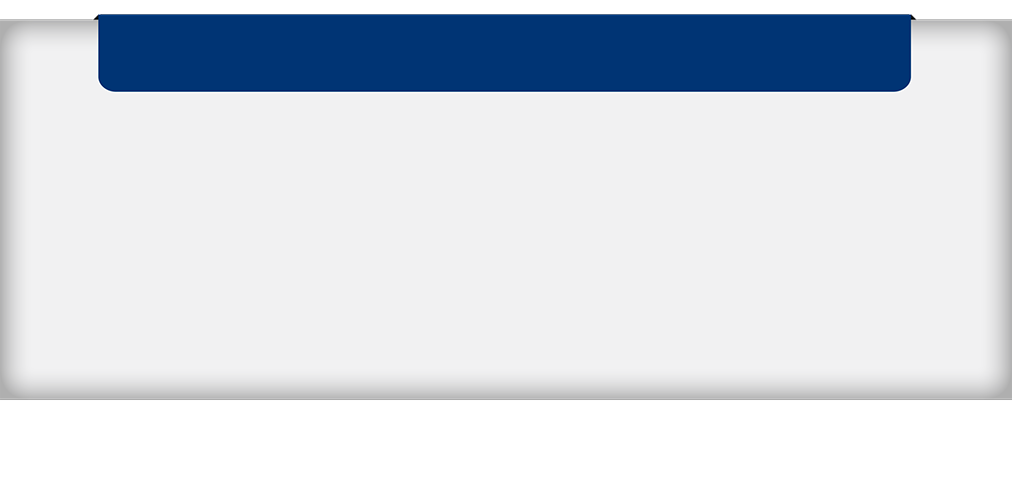 Frequency Divider Broadband Coverage from 0.5 GHz to 18 GHz
Input Power Range from -20 dBm to +10 dBm
Selection of Divide-By-2, 4, 5, 8, 10 Prescaler Models Available
Frequency Divider Designs Feature High Reverse Leakage Levels up to 85 dB
Fast Output Transition Times: 100 psec Typical
Low Phase Noise Down to -155 dBc/Hz Typical @ 100 kHz Offset
Compact Hermetically Sealed Packages with Field Replaceable Connectors
+13 dBm CW Input Power Handling of Frequency Divider Series
Frequency divider series is in stock
and ship same-day
▼ Click on the links below for more details
Frequency Dividers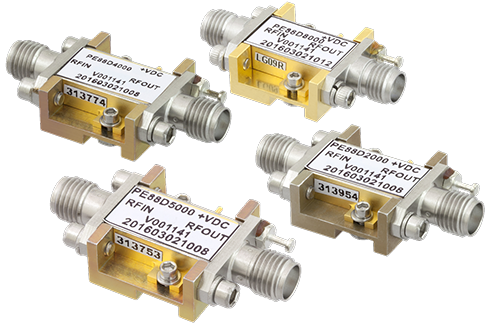 Picture

Part No.

Input
Frequency
(GHz)

Divide-By
Prescaler

CW Input
Power (dBm)

Max. Input
Power (CW)

Output
Power Typical
(dBm)

Output
Transition
Time (psec)

Reverse
Leakage
(dB)

DC Bias
(Volts/mA)

Female
Input/Output
RF Connectors
PE88D1000

0.5 to 18

10

-20 to +10

+13

-1

100

85

+5 / 152

SMA*
---
PE88D2000

0.5 to 18

2

-20 to +10

+13

-4

100

55

+5 / 75

SMA*
---
PE88D4000

0.5 to 18

4

-20 to +10

+13

-4

100

60

+5 / 93

SMA*
---
PE88D5000

0.5 to 8

5

-20 to +10

+13

-1

100

58

+5 / 80

SMA*
---
PE88D8000

0.5 to 18

8

-20 to +10

+13

-4

100

55

+5 / 98

SMA*
---
* Field Replaceable Connectors
Frequency divider series from Pasternack utilizes advanced GaAs HBT MMIC semiconductor technology. Frequency divider GaAs HBT MMIC technology produces low additive single sideband (SSB) phase noise performance with typical levels down to -155 dBc/Hz at 100 KHz offset. Input power ranges from -20 to +10 dBm with output power ranging from -1 to -4 dBm depending on the model.

Additional frequency divider performance includes a fast output transition time of 100 picoseconds. These Pasternack RF dividers have high reverse leakage levels up to 85 dB. The components utilize single +5V DC power supply and have an operating temperature range of -55°C to +85°C.

All Pasternack frequency divider models are EAR99. These RF frequency dividers are designed into compact miniature packages that support field replaceable SMA connectors. The RF dividers mounting fixtures can be removed for convenient PCB "drop-in" applications.

The rugged Kovar divider package designs are gold-over-nickel plated. The frequency divider series from Pasternack is hermetically sealed and guaranteed to meet MIL-STD-883 environmental test conditions for temperature cycle and fine & gross leak testing.

As with the other over 40,000 RF, microwave and millimeter wave components from Pasternack, this RF frequency divider series is in-stock. In addition to being in stock, these radio frequency dividers will ship the same day as purchased.
For a complete list of Pasternack's products please click here
© 2020 Infinite Electronics, Inc. Pasternack is a registered trademark of Infinite Electronics, Inc.
sales@pasternack.com
Toll-free: 866-PASTERNACK (866-727-8376)
Phone: 949-261-1920
Fax: 949-261-7451