USA & Canada (866) 727-8376 International +1 (949) 261-1920
USA & Canada (866) 727-8376 International +1 (949) 261-1920



High-Reliability, COTS-Grade Components
and Cable Assemblies
Designed for Reliable, Dependable Performance

Meet a Series of MIL-STD Environmental Test Conditions

Ideal for: Test/Prototype Lab, MilAero, IFF, SATCOM, ECM, EW, UAV, Radar, Avionics, Rail, Automotive, Oil & Gas, Chemical Systems, and More

Custom Hi-Rel Cable Assemblies, with MIL-SPEC and Temperature Conditioned Options

In-Stock and Shipped Same Day!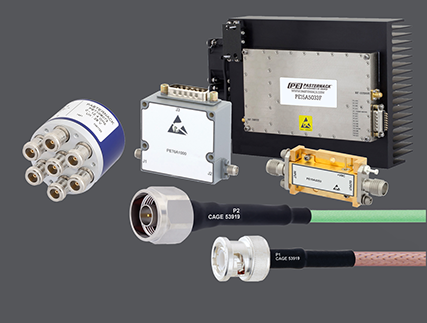 Available for Same-Day Shipping!
High-Reliability, COTS-Grade Components and Cable Assemblies from Pasternack
Pasternack's high-reliability components and cable assemblies are designed to stand the test of time, providing dependable performance in the most demanding environments. These COTS-grade components are ideal for MilAero and commercial applications where reliability is essential because the cost of failure is high. Pasternack offers over 1000 Hi-Rel parts in 28 product categories.
For a complete list of Pasternack's products please click here
© 2020 Infinite Electronics, Inc. Pasternack is a registered trademark of Infinite Electronics, Inc.
sales@pasternack.com
Toll-free: 866-PASTERNACK (866-727-8376)
Phone: 949-261-1920
Fax: 949-261-7451