USA & Canada +1 (866) 727-8376 International +1 (949) 261-1920
USA & Canada (866) 727-8376 International +1 (949) 261-1920



SPP-250-LLPL coax cable assembly series is in stock and ready for same-day shipping!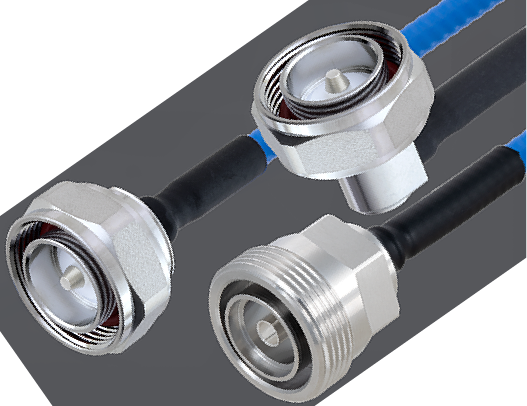 Over 42 Standard Configurations in stock
Custom Cable Assemblies Shipped Same Day
Low PIM Cable Assembly < -160 dBc
100% Tested with PIM Test Results Marked on Cable
UL910 Plenum Rated SPP-250-LLPL RF Coaxial Cable
Lightweight and Extremely Flexible Plenum Rated Coax
Low Loss Coax Cable Assembly Series with Excellent VSWR
7/16 DIN Low PIM Plenum Rated
Cable Assemblies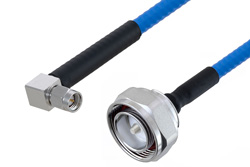 Plenum 7/16 DIN Male to SMA Male Right Angle Low PIM Cable Using SPP-250-LLPL Coax, LF Solder
7/16 DIN Low PIM Plenum Rated Cable Assemblies from Pasternack
Pasternack's Low-PIM 7/16 DIN cables feature a maximum PIM level of -160 dBc and are made with UL910 plenum-rated SPP-250-LLPL cable. 7/16 connector options include male, female, and male right angle versions. In-series and between series connector combinations are available and 23 different standard configurations are available for same day shipping.
The PIM levels of these 7/16 DIN cables have been fully tested and have the individual test results marked on each cable. These 7/16 DIN Low-PIM cables boast a maximum operating frequency of 6 GHz and a maximum VSWR of 1.25:1 up to 2 GHz and 1.35:1 up to 6 GHz. Pasternack's Low-PIM cables are lightweight, flexible and have an operating temperature range of -55°C to +125°C.
Typical applications for these 7/16 DIN Low-PIM cables assemblies include distributed antenna systems (DAS), PIM testing applications, multi-carrier communication systems and indoor wireless systems.
These Low-PIM cables are offered in custom lengths and connector combinations with same day shipping!
For a complete list of Pasternack's products please click here
© 2020 Infinite Electronics, Inc. Pasternack is a registered trademark of Infinite Electronics, Inc.
sales@pasternack.com
Toll-free: 866-PASTERNACK (866-727-8376)
Phone: 949-261-1920
Fax: 949-261-7451