Custom RF Cable Assemblies
Shipped Same-Day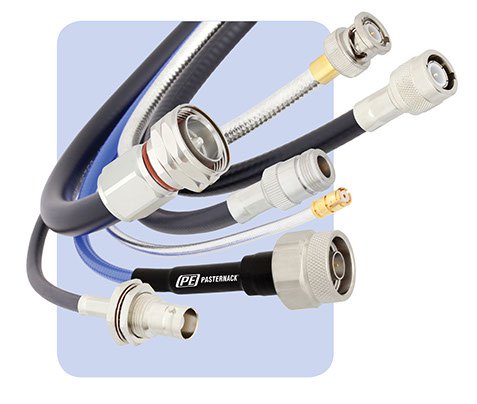 Over 250,000 Custom RF Cable Configurations Available!
• Choose from over 1,300 RF coaxial
connectors
• 114 coax cable types, including Twinax
• Choose your desired custom length (metric or
standard)
Custom RF coaxial cable assemblies are built and ship same-day.
To design your own custom RF cable assemblies
visit the Pasternack Cable Creator today!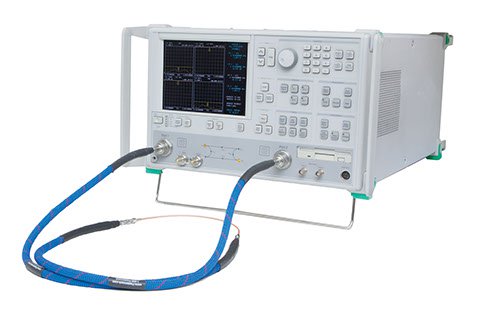 Full Service Testing Including...
• RF testing to 65 GHz
• PIM testing to -117 dBm (-160 dBc)
• Phase Matching +/- 2 degrees per GHz
• Hi Pot testing to 5,000 volts DC and 6,000
volts AC
Value-Added Services
Include...
• Custom booting/heat shrink
• Custom coax cable assembly labeling
• Test plots provided for an additional fee
• Custom connector clocking of right
angle coax connectors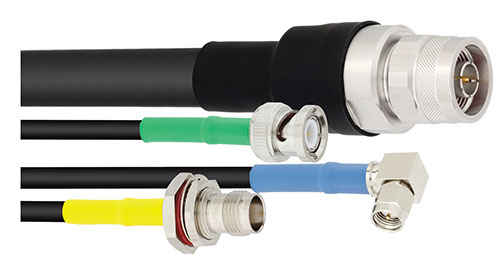 Custom RF Cable Assemblies
Pasternack stocks and builds the industry's most comprehensive selection of custom RF cable assemblies. With over 250,000 possible combinations all available to ship the same day, Pasternack RF custom cable assemblies in coaxial and twinaxial are the solution for your urgent needs. Whether you're looking for a common cable or something unique to your specifications, Pasternack allows you to design your own custom RF cable assembly.

RF custom coaxial cable assemblies can be built from over 1,300 connector types and close to 125 different coaxi cables (including Twinax). Pasternack can also provide you value-added services for your custom RF cable assemblies such as a suite of testing solutions, custom labeling, lead-free solder, custom booting/heat shrink options, plus more. If you're interested in designing your very own custom coaxial cable assemblies, please use our Cable Creator™ today!
For a complete list of Pasternack's products please click here
© 2020 Infinite Electronics, Inc. Pasternack is a registered trademark of Infinite Electronics, Inc. sales@pasternack.com
Toll-free: 866-PASTERNACK (866-727-8376)
Phone: 949-261-1920
Fax: 949-261-7451