USA & Canada (866) 727-8376 International +1 (949) 261-1920
USA & Canada (866) 727-8376 International +1 (949) 261-1920



As we strive to better serve our customers we occasionally survey the engineering community to see if there are any areas we can improve upon in order to provide you, our customers, with even better service, support and products.
As part of this continuous improvement process, Pasternack has partnered with TechValidate. TechValidate is a 3rd party validation company that collects customer experience data to provide companies with insight and direction for their products and services.
The responses listed below came from a survey of engineers and technical buyers to see how Pasternack was doing compared to other suppliers of RF and Microwave products.
Here are the results….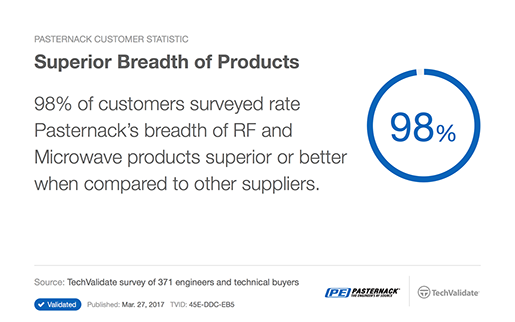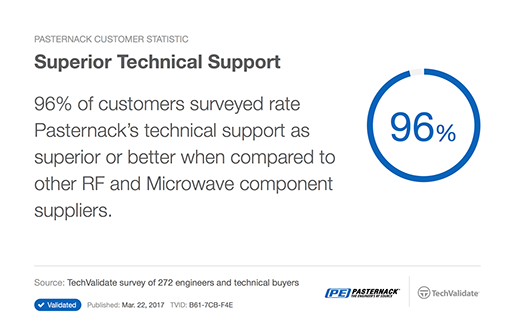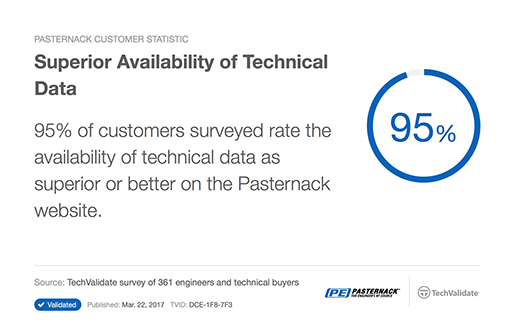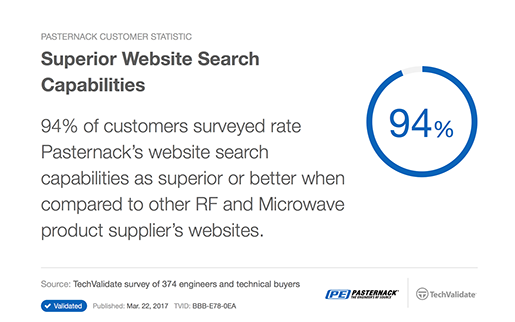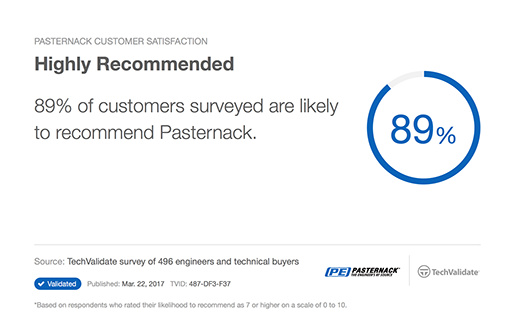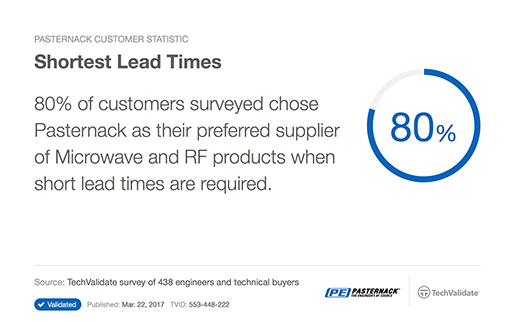 For a complete list of Pasternack's products please click here
© 2019 Infinite Electronics, Inc. Pasternack is a registered trademark of Infinite Electronics, Inc.
sales@pasternack.com
Toll-free: 866-PASTERNACK (866-727-8376)
Phone: 949-261-1920
Fax: 949-261-7451