USA & Canada (866) 727-8376 International +1 (949) 261-1920
USA & Canada (866) 727-8376 International +1 (949) 261-1920



Short Open Load Thru (SOLT) Portable 4-in-1 Calibration Kits
Lightweight Portable 4-in-1 Package
Precision 3.5mm Connectors
Gold Plated Short Open Load Thru
Supports 26.5 GHz SOLT Calibration
Calibration Coefficients on Data Sheet
SOLT Portable 4-in-1 3.5mm Calibration Kits
are in stock and ship same-day
▼ Click on the links below for more details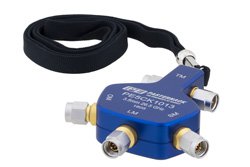 3.5mm Male Short Open Load Thru (SOLT) Analyzer Calibration Kit, portable 4-in-1, Operating from DC to 26.5 GHz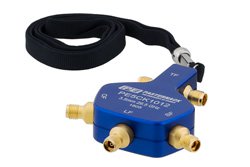 3.5mm Female Short Open Load Thru (SOLT) Analyzer Calibration Kit, portable 4-in-1, Operating from DC to 26.5 GHz
Short Open Load Thru (SOLT) Portable 4-in-1
Calibration Kits from Pasternack
Pasternack's portable calibration kits consist of two models, both with a compact, lightweight, 4-in-1 design package. These short-open-load-through (SOLT) calibration kits have a 26.5 GHz calibration capability, feature precision 3.5mm connectors, gold plated short-open-load-thru and include a handy lanyard.
These SOLT calibration kits have an impedance level of 50 Ohms nominal. They also have a phase deviation of +/-2 degrees maximum and return loss of 30 dB minimum. They are ideal for telecommunications, military electronics, automotive, medical, aerospace and consumer electronics industries.
These SOLT calibration kits are available off-the-shelf and can be shipped immediately.
For a complete list of Pasternack's products please click here
© 2020 Infinite Electronics, Inc. Pasternack is a registered trademark of Infinite Electronics, Inc.
sales@pasternack.com
Toll-free: 866-PASTERNACK (866-727-8376)
Phone: 949-261-1920
Fax: 949-261-7451